2022-12-30
Calendar PDF Generator
Every year I make a calendar. This year, I made a generator.
https://calendar.chuhlomin.com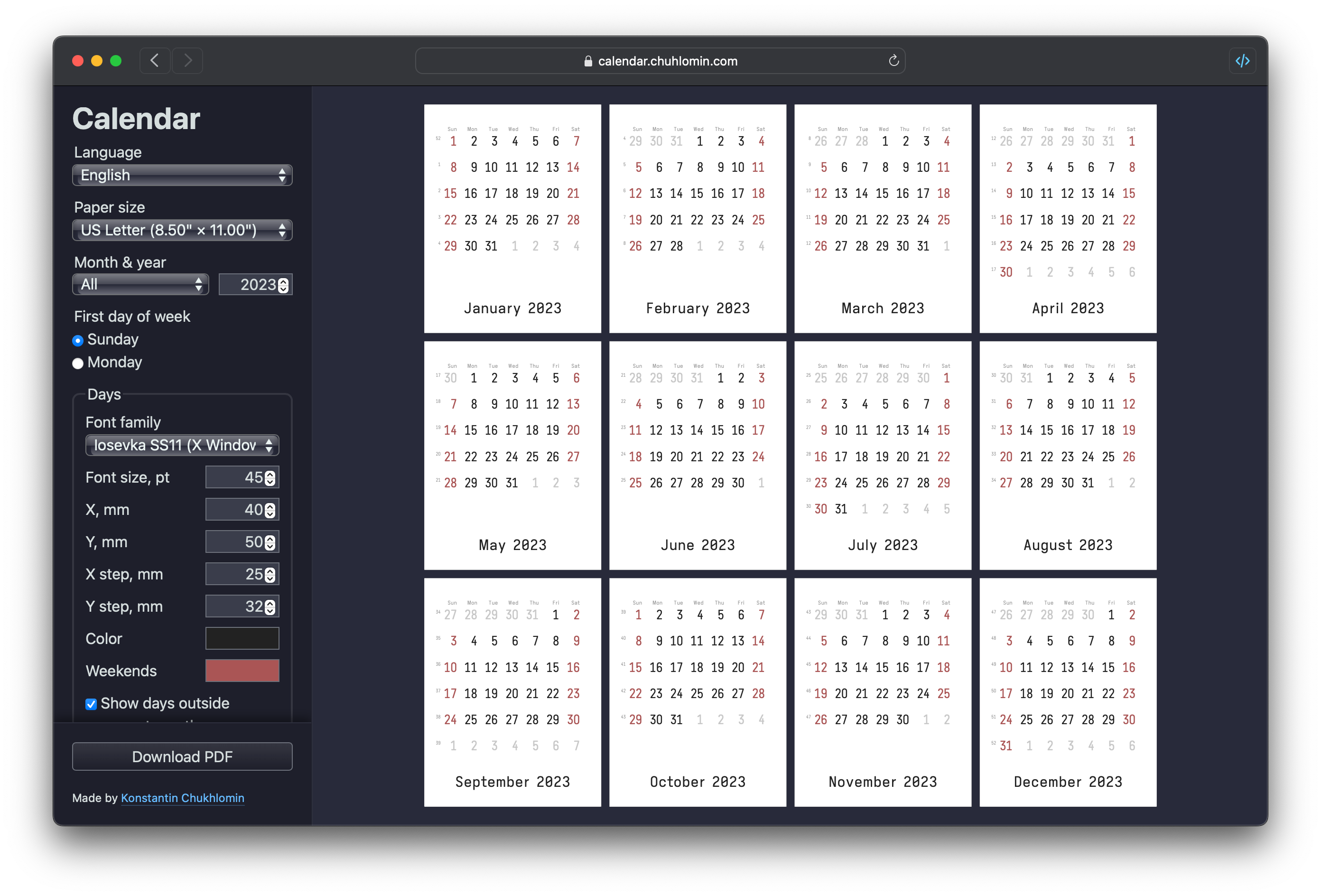 Features:
tune calenar elements (position, font, color, etc.)
download PDF just for one month or for the whole year
all settings (and even panel scroll position) are persisted in LocalStorage and restored on page reload
switching language is nearly instant and doesn't require page reload
mobile-friendly
I used Mustache.js, Colr Pickr and gofpdf for this project.