2020-06-08
Meeter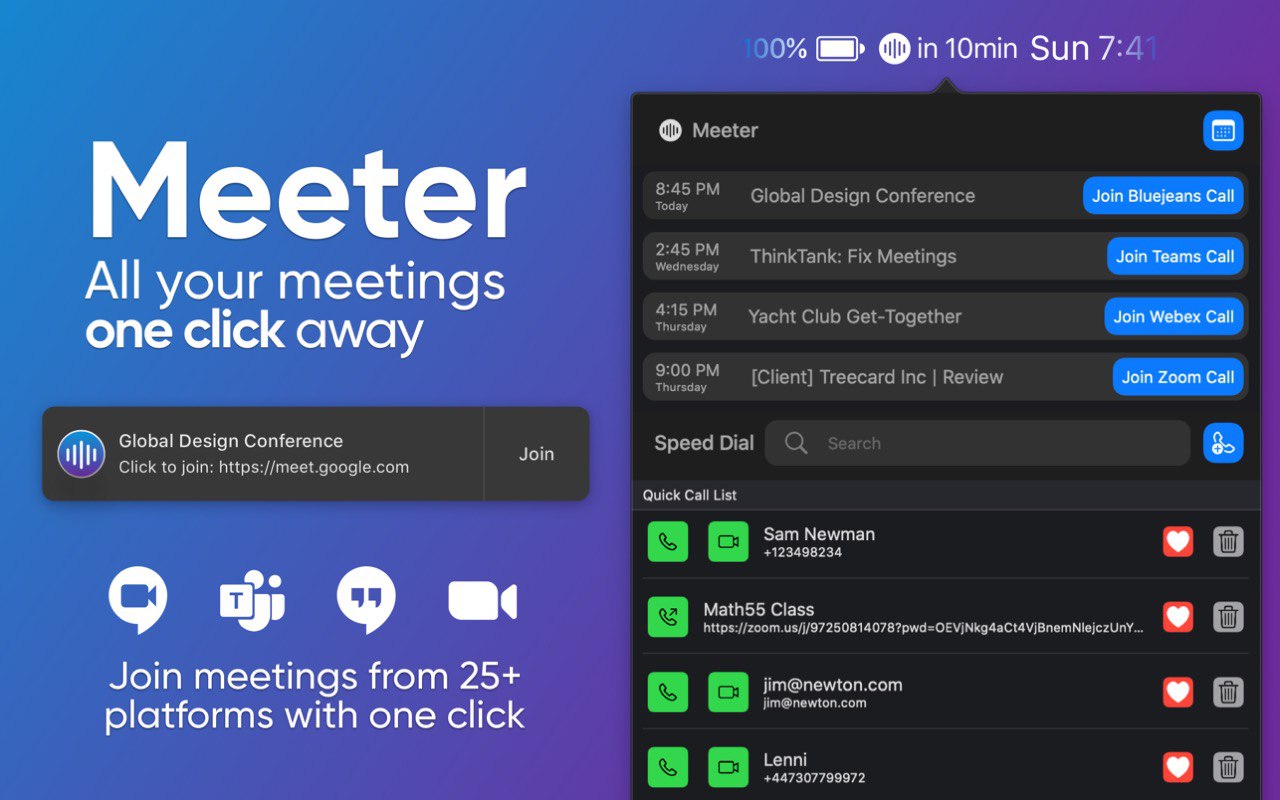 If your job involves regular online calls, you probably know the annoyance that comes up when you need to quickly find a link to a meeting in your mail or calendar, you click it, perhaps a new browser tab opens that says "application opens…".
Three students from Europe (+co-founder) made a Meeter app that:
hangs in the bar menu (when you click on the icon, it shows meetings for the day)
shows a countdown to the next meeting,
sends notifications when a meeting starts with a simple "Join" button,
works with Zoom, Google Meet, Teams, and more.
To make it all work, the app asks for access to the calendar. But deny access to contacts – you don't need them for the app to function (as the app itself reports).
"For now," it's free.
https://apps.apple.com/us/app/meeter-join-meetings-faster/id1510445899